TOP CRAFT PRODUCTS
CRAFT PRODUCTS: BIO COSMETICS
HANDMADE JEWELS
HANDMADE SHOES
TOP NEWS, PHOTO & COOKING RECIPES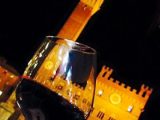 20 December 2016
The Palazzo Pubblico of Siena rises next to the slender Torre del Mangia above Piazza del Campo to which it is…
HANDICRAFT
Furniture, decorative furnishing, accessories, Tuscan artisanal products, carefully selected by "Vivere la Toscana", the e-commerce website that propose only the best of the local production for the purchase online. Our region has a long tradition of artisanal products, due to its history and to the civilizations that have inhabited from the ancient times, in particular the Etrurians and the Romans and the natural richness of the territory. The Carrara Marble and the alabaster of Volterra are only two of the precious materials of Tuscany famous all over the world, together with the processed tuscan products, such as the Sienna clay and the vegetal tanned leather in the provinces of Pisa and Florence.
Tuscany has always been famous as a land of artists and craftsmen: men that communicate their emotions through the production of unique and incomparable objects, real expressions of the Made in Italy.
The artistic artisanal products are one of our masterpiece, the protagonist of the squares and the Tuscan villages in the markets and the feast days, in the little handmade workshops. For those who have not the chance to visit our land and for those who want to furnish their home with valuable high quality Italian objects, our online shop gives the chance to buy wonderful handmade tuscan products. Wooden creations, genuine leather furnishing, bedspread in soft , 100% cashmere wool: these are only some of the objects you can find online in our showcase. You will know with accuracy the origin, the source and the materials the Tuscan products are made up of.