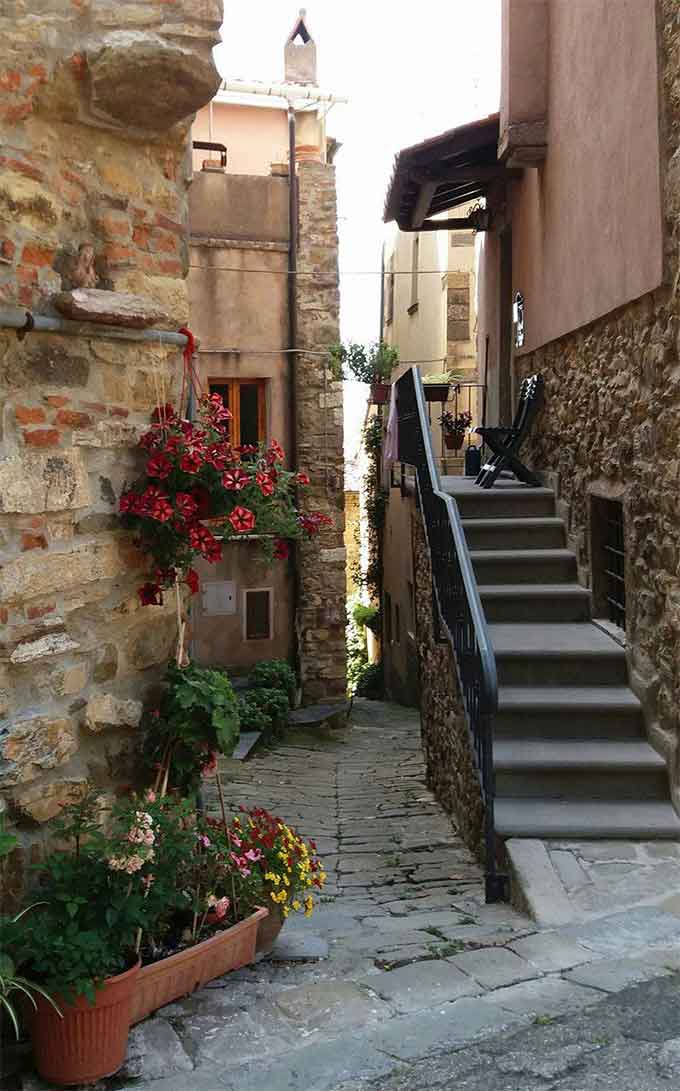 Castagneto, photo by NIKOLAJ POKALYUK
The city was called "Castagneto Marittima" until the beginning of 1900s when its name was changed to "Castagneto Carducci" in honor of Giosuè Carducci, one of the greatest Italian poets of the XIX century who spent part of his childhood here. The village today is a peaceful holiday destination, coming alive particularly during the summer. With its small center made of narrow streets, beautiful squares and shops, Castagneto Carducci is a human-size town, perfect as a base for a vacation or for a relaxing evening with friends.
Suggested are the Church of San Lorenzo (Propositura di San Lorenzo), and the Castle of Castagneto, both part of the ancient core of the town, although it has undergone several restorations over the centuries The nearby Church of the S.S. Crucifix is interesting due to the wooden crufix preserved inside which dates back to the XV century and continues to be object of worship and veneration.
The village of Castagneto is an ideal spot for an evening stroll, maybe after a day spent at the beach, for a drink or a dinner, caressed by a slight sea breeze.
Photo Credits: Nikolaj Pokalyuk