LIVORNO AND ITS SURROUNDINGS
ART, CULTURE, IMAGES, CURIOSITY, VIDEO, SHOWS, EXHIBITIONS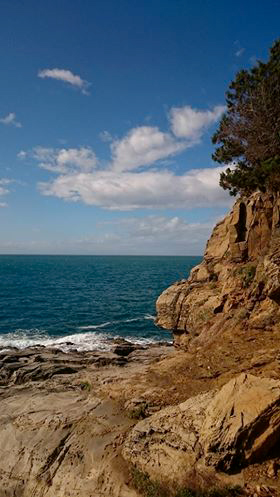 20 December 2016
The Etruscan Coast is a long narrow stretch of coastline along Tuscany's coast that goes from…
LIVORNO AND SURROUNDINGS
Livorno and its unbreakable bond with the sea, which is an integral component of its life, and to which it owes its typical dishes (the Caciucco, the mullet Livornese style). Livorno is characterized by the beautiful promenade through the gardens, the elegant bathing establishments, the harbor and its activities.
But Livorno is also synonymous of art, with its churches of the 17th and 18th century, and the beautiful examples of Art nouveau architecture.
As you can see, there are many reasons to visit this amazing city. Don't forget to send us, to the email address store@viverelatoscana.it one or more photos of your trip, that we will publish on this website.
Livorno and its unique treasures are waiting for you!
SALE PRODUCTS