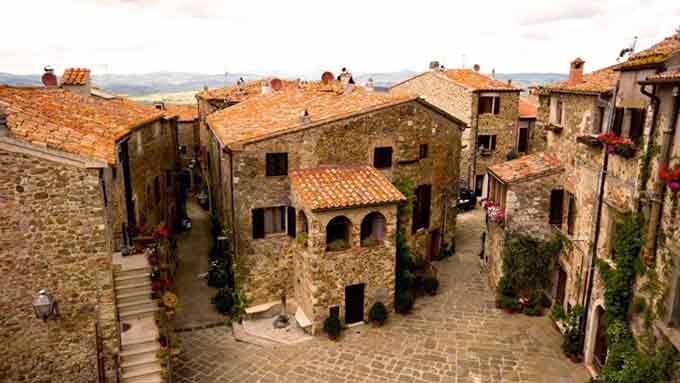 Montemerano, pic by tourguiderik
Montemerano is a village in Tuscany, central Italy, administratively a frazione of the comune of Manciano, province of Grosseto. At the time of the 2001 census its population amounted to 438.
Montemerano is about 48 km from Grosseto and 6 km from Manciano, and it is situated on a hill along the Provincial Road which links Scansano to Manciano. The village dates back to the Middle Ages, when it was a property of the Aldobrandeschi family (13th century) and then of the Baschi from Orvieto (14th century). It was then conquered by the Republic of Siena during the 15th century.
Photo Credits: tourguiderik