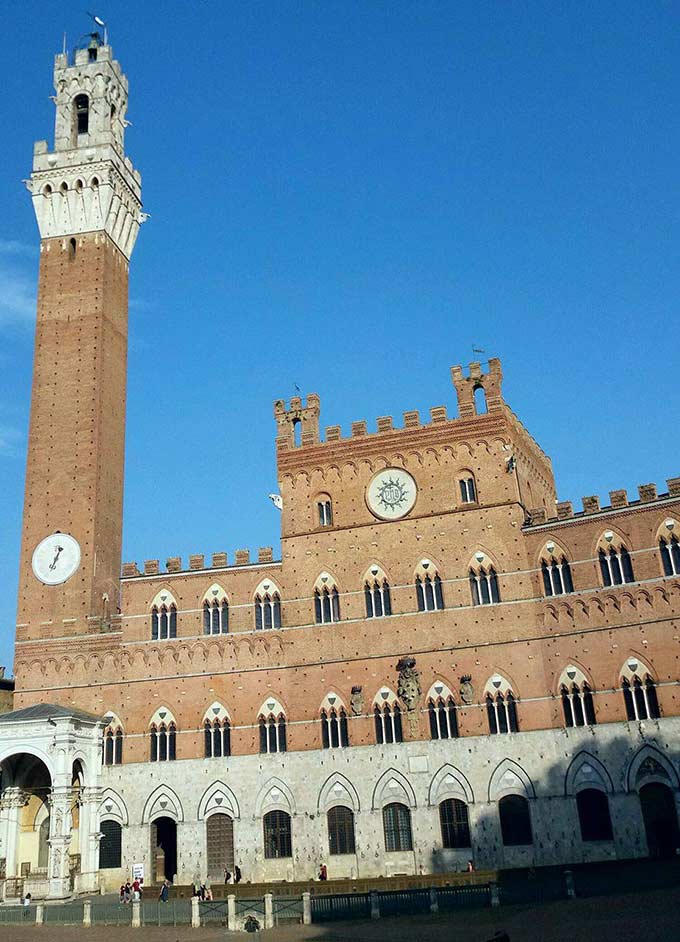 Piazza del Campo di Nikolaj Pokalyuk
Piazza del Campo is the main square of Siena , so famous for its shell-shaped and for being the place where twice a year the Palio of Siena .
The square , which has repeatedly changed shape over the centuries , is located in a junction of three major streets . The square , 333 meters wide , is divided into nine segments , defined by white bands on the terracotta flooring ; It is also surrounded by ancient and magnificent palaces and historic buildings .
The square is also home to the Palio , the race that is held twice a year and sees horses and jockeys compete to bring victory to their district whose cheer and a sense of belonging not only manifest in the three laps of the track , but it is a climate that reigns throughout the year.