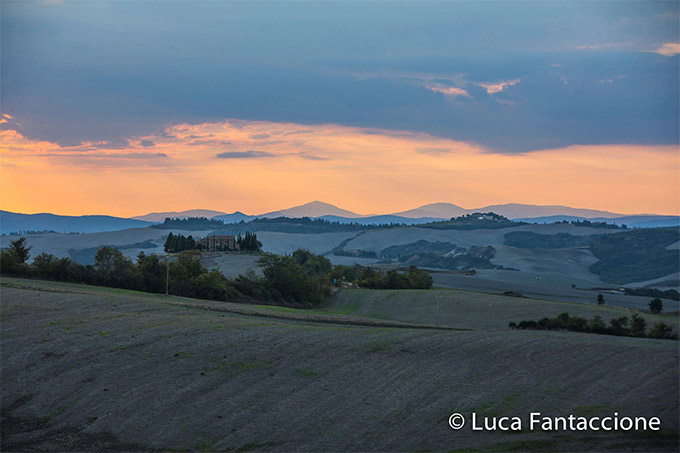 Pienza, photo by LUCA FANTACCIONE
This wonderful Tuscan town is widely known as the "ideal city of the Renaissance", the creation of the great humanist Enea Silvio Piccolomini who later became Pope Pius II. He chose the architect Bernardo Rossellino, who applied the principles of his mentor, Leon Battista Alberti. This new vision of urban space was realized in the superb square known as Piazza Pio II and the buildings around it: the Piccolomini Palace, the Borgia Palace and the cathedral with its pure Renaissance exterior and an interior in the late Gothic style of south German churches. The geometric perspective, the impressive volumes of the Cathedral and of Palazzo Piccolomini, and the utilization of space in the Medieval borgo's center represent a remarkable testimony to the architectonic genius of the epoch.
Pienza is also the city of cacio, which means cheese! The Pecorino of Pienza is a tasty cheese made from sheep's milk, renowned worldwide and delicious, which can go from a delicate flavor to a decisive one based on how aged it is. The town streets are full of small charming shops selling a large quantity of various types of pecorino, from fresh to aged pecorico, that you can taste together with a number of other typical local products, such as fine wines, spices, pici (handmade pasta) and so on. We recommend stopping and tasting!  Best of both worlds is mixing the pici with the cheese in the famous dish: pici con cacio e pepe.
Photo Credits: Luca Fantaccione