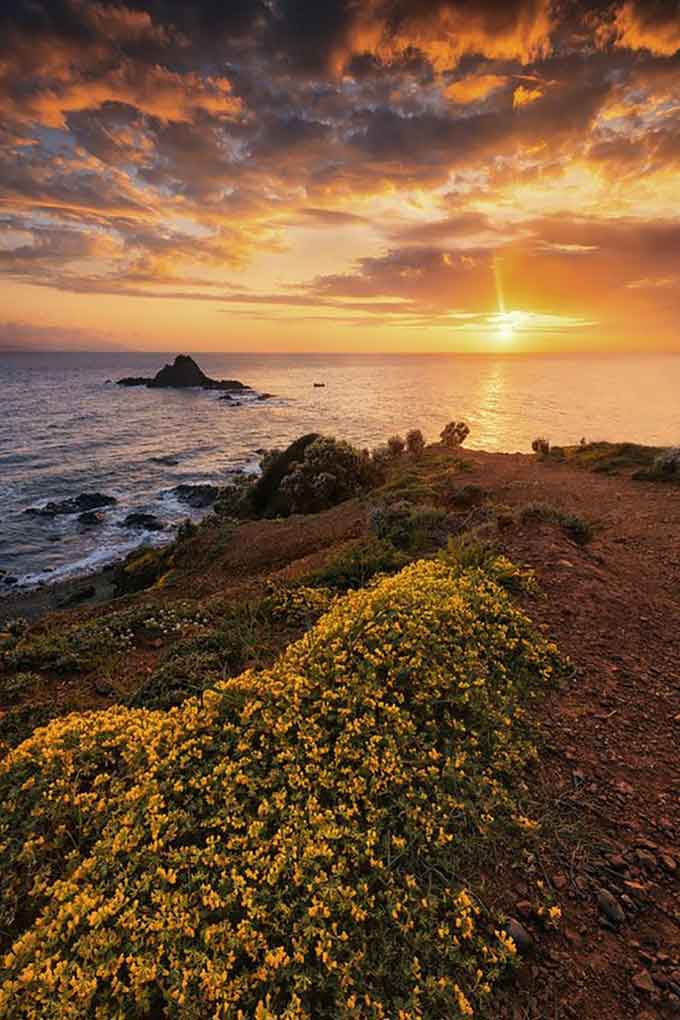 Piombino, photo by LEONARDO MAMBRINI
Piombino is located in the final stretch of the Etruscan Coast, which ideally begins at the height of Livorno, a hundred kilometers further north. Built over the sea, Piombino is indeed an important reference as a port, but it would be a shame to know it only for this aspect.The Piombino's historical center is tiny and easy to visit on foot. The gate of St. Antonino, as the Torrione is also called, dates back to 1200 and is the oldest monument of Piombino. The adjoining Rivellino, a massive semicircular reinforcement was instead added in the XV century.
At first glance the complex made up of the Torrione and Rivellino has appeared to me fairly "original", but its particular shape can be easily explained just taking a step back in time. The Rivellino had not a decorative but a military intent, infact it was built to protect the city (at that time ruled by the Orsini family) against possible enemy attacks. Very suggested also the  Palazzo Comunale (Town Hall) and the adjacent  Torre dell'Orologio (Clock Tower) which are considered very graceful and impressive. Looking behind the Town Hall, you can discern the sea and just beyond one of the most beautiful panoramic viewpoints of the city: the terrace of Piazza Bovio. Built on a picturesque sea cliff, Piazza Bovio has a wide balcony with a stunning view over the Elba island. In clear days from the terrace you can even see the islands of Montecristo, Giglio, Capraia and Corsica. On the opposite side of Piazza Bovio, there is the Castle and the fortress, where today  is setting the Museum of the Castle and the City.
Photo Credits: Leonardo Mambrini