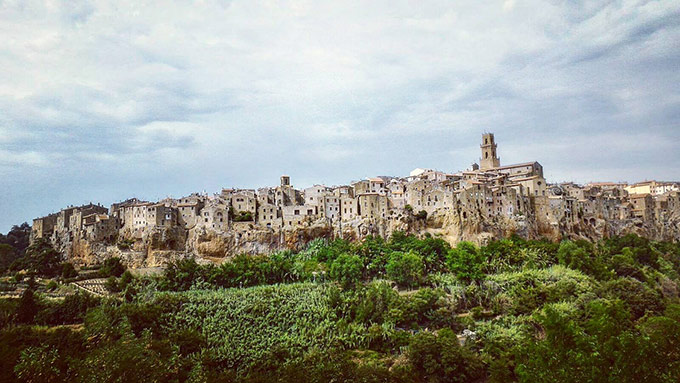 Pitigliano di Domenica Mamone
Pitigliano is a small village in the province of Grosseto also called Little Jerusalem because of the presence of a Jewish community has always been present in the city center . In addition to the many Catholic churches and chapels it is also a synagogue and a Jewish cemetery .
In the town we find interesting civil architecture , numerous palaces , fountains , two castles and a Medici aqueduct. There is also the city walls of the city and five archaeological sites .