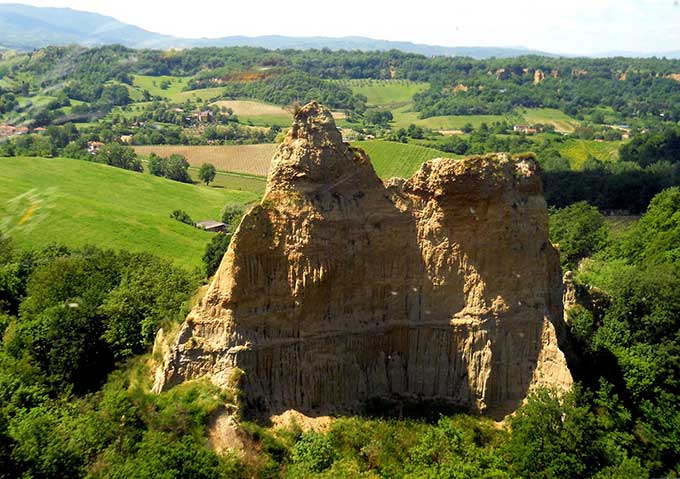 The Balze of Valdarno, pic by Andrea Ottanelli
A few km from the exit of Highway A1 Valdarno, between Florence and Arezzo you can admire an interesting erosive phenomenon known with the name of Balze (Cliffs). The Balze are one of the most beautiful and fascinating landscape of Valdarno.
The Balze were formed from sediment deposited by a lake in the Pliocene and Pleistocene, this lake was about 20 km long, occupying the current Valdarno. Over the millennia, when the lake has receded, its sediments have been subjected to a continuous action of erosion by the weather whom have models them until assuming the fascinating shapes known with the name of "Balze".
Photo Credits: Andrea Ottanelli