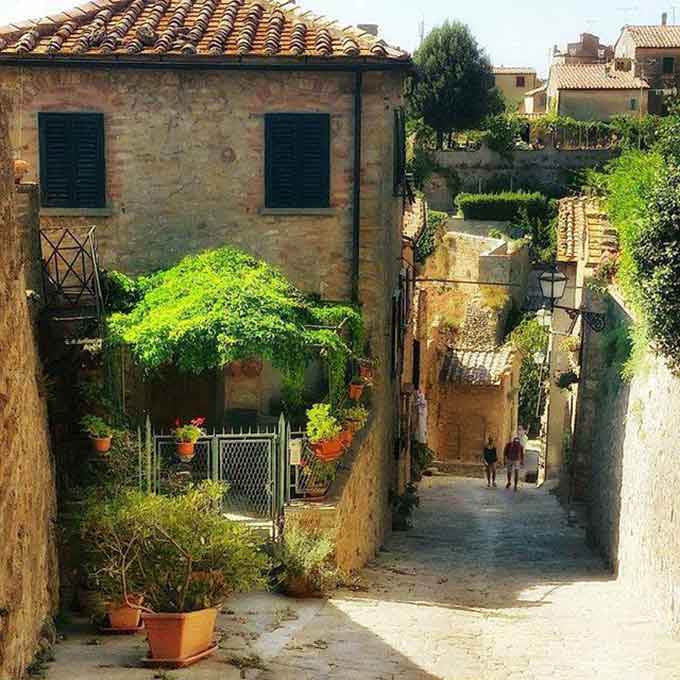 Volterra, photo by YADVIGA ALBREKHT
Volterra is a precious town situated in the province of Pisa, not far from Florence, Siena and the coast as well.
Today, Volterra is particularly renowned for its peculiar urban aspect, that reminds of its Etruscan origins: people can still visit part of the majestic protective walls built during the Vth and IVth centuries BC – included the well-preserved Porta dell'Arco and Porta Diana, two gates for entering the city – as well as the Acropolis that houses several buildings and the foundations of two ancient temples. There are many Roman remains to visit as well, like the Roman Theatre, that is suppposed to date back to the end of the first century BC, built in a naturally amphiteathre shaped place and brought to light just recently – during the fifties. Belonging to Medieval – Renaissance times, the Medicean Fortress is another interesting sightseeing to visit in Volterra, whose Rocca Nuova was built by Lorenzo Il Magnifico. A vacation or even a short visit of the city must include the Romanesque Cathedral – and the opposite St John's Baptistery – that houses many works of art belonging to renowned Italian artists like Andrea della Robbia, Mino da Fiesole and Benozzo Gozzoli, who realized a wonderful fresco about the Three Wise Men; the Piazza and Palazzo dei Priori, built during the 13th century and the Pinacoteca – housed in the Minucci-Solaini Palace – which is absolutely worth your while. The Pinacoteca and Civic Museum of Volterra preserves many incredible masterpieces of art, but the one that stands particularly out is the Deposition by Rosso Fiorentino. Next to the Piancoteca, there's another interesting museum you should head to: the Alabaster Museum that houses more than 300 works of art belonging to the 18th and 19th centuries.
Photo Credits: Yadviga Albrekht