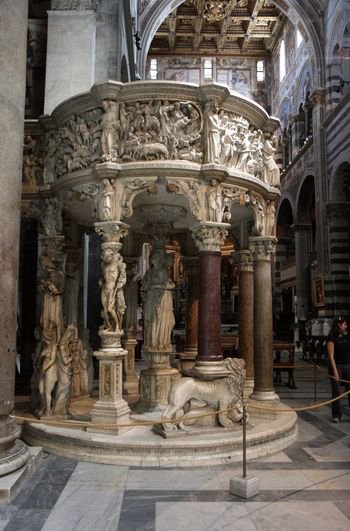 duomo di pisa di sacred destinations
The medieval cathedral of Pisa , That is the Cathedral of Santa Maria Assunta , is a masterpiece dating from the Pisan Romanesque and Represents the wealth Achieved by the Maritime Republic of Pisa When it was at its peak . In its architecture it is possible to detect the presence of different styles : classic , Lombard- Particularly Emilian Byzantine and Islamic . The exterior facades Appear rich in multicolored marble , mosaics , bronze objects among Which We find even the doors of the facade , dating back to the seventeenth century .
Inside you will find the Pergamon , Giovanni Pisano , one of the biggest stories to date back to three hundred images can witness the religious fervor That caratterizzata That was .