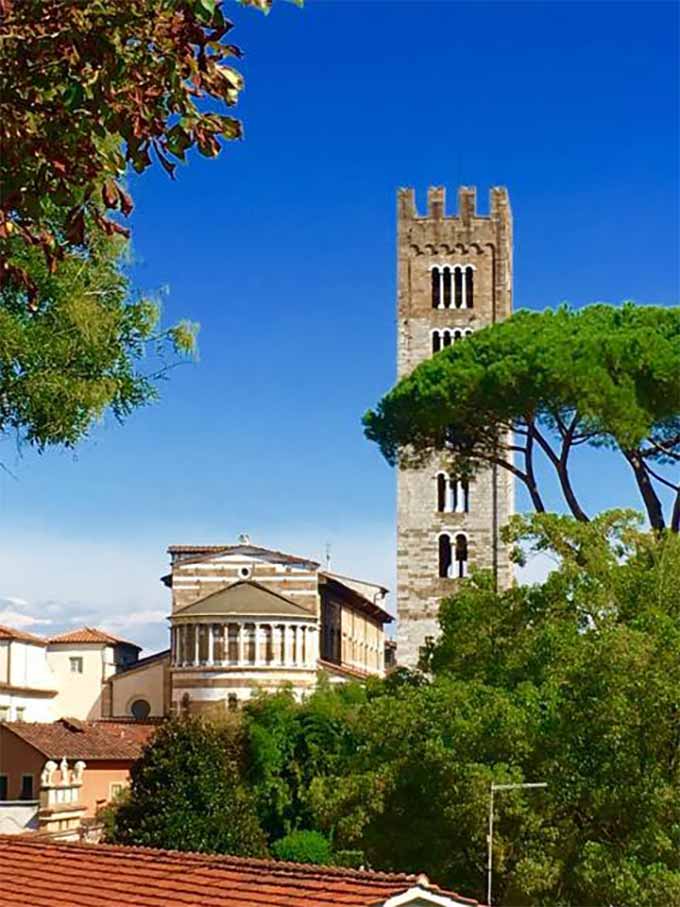 Lucca, photo by KIM MARTIN
Lovely Lucca endears itself to everyone who visits. Hidden behind imposing Renaissance walls, its cobbled streets, handsome piazzas and shady promenades make it a perfect destination to explore by foot. Recommended are Le Mura di Lucca, that surround the old town with green grass and trees. Nowdays they are became a park , in which you can enjoy a bike ride and blocks out more modern life. Little far, you can visit the particular square of Anfiteatro which it was built on the ancient roman track and it has become the symbol of the city.  In addition it's very suggested visiting the Torre Guinigi, where you can see wonderful views and visit the seven oak trees planted in a U-shaped flower bed at the top of the tower.
Finally it's very interesting walk through Via Fillungo, the main street in the city,  to live an experience rich of present and past elements. The combination of numerous churches and news pub give Lucca  a distinctive and original profile.
Photo Credits: Kim Martin