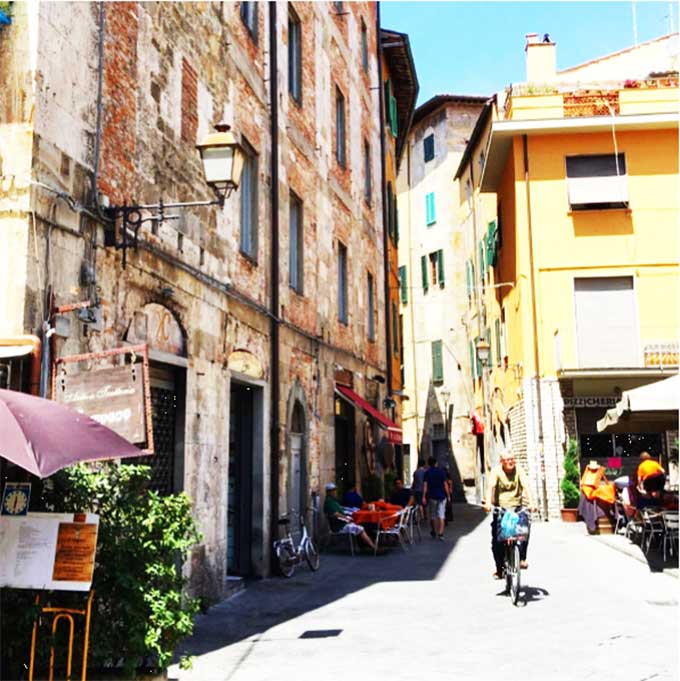 Pisa is a city with aristocratic airs and rich in charm that, thanks to the nearby sea, emanates a special light. Its most famous attraction is without doubt the Leaning Tower and yet, besides the wonders of  Piazza dei Miracoli, the city contains numerous incredible surprises. The monuments which transform a common name of square into the "Piazza dei Miracoli" are: the Cathedral, the Baptistery, the Bell or Leaning Tower and the Monumental Churchyard.
A combination of works of architecture and sculpture which rise stately and austere, but at the same time refined and full of charm, placed around a wide tender green lawn. It is in this natural simplicity that the white marbles, so highly worked and rendered precious by human genius, have found a perfect setting
Pisa is so ancient it doesn't really have a birthdate but it's been tied to the sea ever since its first days. It was founded in one of the great bays along the  Arno River but it was above all the sea that would determine its destiny, and, over the course of centuries,
Pisa became one of the great seafaring Republics and an invincible maritime power. Its people became so wealthy and ingenious that they gathered much of the most beautiful things the Mediterranean had to offer; the city became a capital of fundamental cultural importance and gave birth to illustrious names in every age, names like Galileo, and the celebrated mathematician Leonardo Fibonacci.
Photo Credits: Abbaker