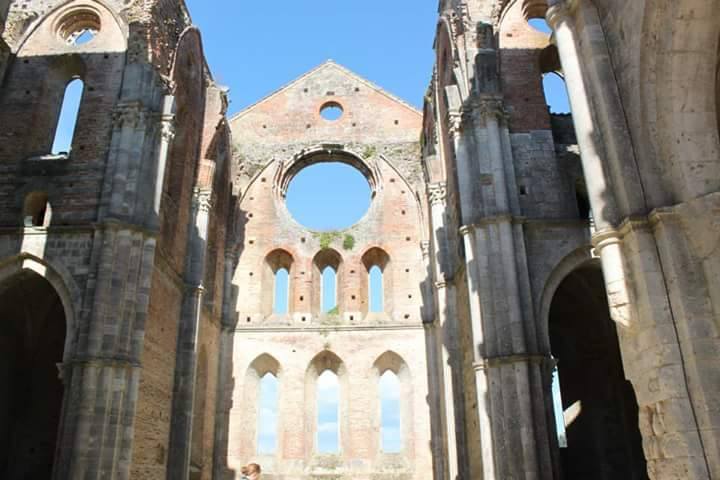 Sant Antimo and the beautiful Abbey, pic of Marilena Sarritzu Oppus
The Abbey of Sant'Antimo, Italian: Abbazia di Sant'Antimo, is a former Benedictine monastery in the comune of Montalcino, Tuscany, central Italy. It is approximately 10 km from Montalcino about 9 km from the Via Francigena, the pilgrim route to Rome. After many years of disuse, the abbey was reoccupied in 1992 by a small community of Premonstratensian Canons Regular. Since January 2016, the occupants are a community of monks of the Olivetan Benedictine order.
The name of the abbey may refer to Saint Anthimus of Rome, whose relics were supposedly moved here during the late 8th century.