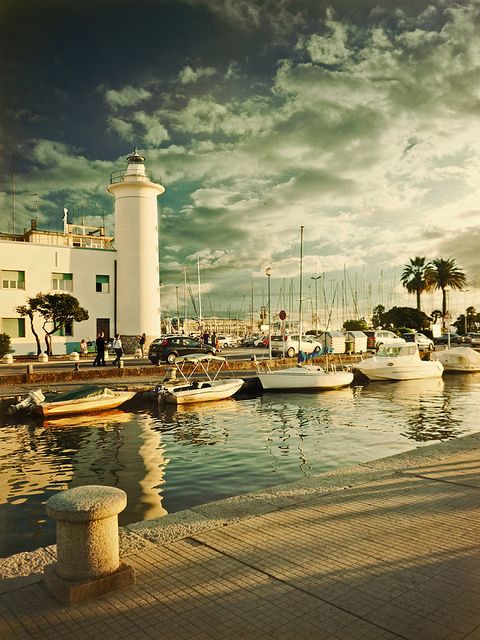 Viareggio, photo by QUITE CONTINENTAL
If you are interested in catching the cultural aspect of Viareggio, most of its liberty and historical buildings are located along the above-mentioned promenade, and consequently easily reachable by foot. Infact Viareggio has gained its popularity all around the world not only for its Carnival celebrations but also for housing some of the most ancient and peculiar bathing establishments along the Versiliacoast.
One of the most captivating and wonderful examples of the local liberty architecture is the Gran Cafè Margherita with its refined, sophisticated ambiance which will remind you of a country club during the 1920-30's, when people like the musician Giacomo Puccini or the physician Guglielmo Marconi used to "hang out" at Margherita. Moreover very suggestes is the Tower Matilde dating back to the XVIth century, it was built to protect the city from sea incursions and pirates!  It represents the core of Viareggio; it is located just in front of the first little harbour built in the 1820 and today it is home to many art and cultural exhibitions. Finally stop and visit both Palazzo Bernardini, built in the 1700's by a prestigious family from Lucca and Palazzo Belluomini,the summer residence built in the 1600's for a well-to-do family from Lucca.
Keeping on walking along the promenade you'll bump into the Clock Tower and Piazza Mazzini Palazzo delle Muse and the home to the Viareggio art musem, located right next door, houses more than 3000 works of art. Here many Summer and outdoor events usually take place: in front of the square,  you'll find the characteristic Burlamacco statue, the universal symbol of the Viareggio Carnival.  First depicted in 1931 by Uberto Bonetti  he used the colors of white and red to recall the colorful summer umbrellas along the beach
Photo Credits: Quite Continental